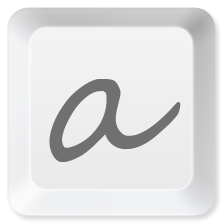 aText
license
Please try the free trial or the free version before you buy.
If you want a license for yourself only, please buy Personal license.
Personal One year
Personal Lifetime
Business
Duration
One year ¹
Lifetime
Lifetime
User
1
1
Unlimited
Computer ²
3
5
1
Transfer license between computers
⛔
✅ ³
⛔
Price ⁴
$4.99
$29.99
$14.99
Buy

macOS

Windows

macOS

Windows

macOS

Windows
¹ Personal One year license: After one year, license expires, you won't be charged automatically.
² You can only activate license on a limited number of computer.
² There is one-time online license activation per computer.
³ Personal Lifetime license: When number of activations (including deactivated computers) is 5 or more, you can only activate license twice in a year.
⁴ Volume discount available for Business license and Personal One year license.

It is strongly recommended to purchase aText Premium from Microsoft Store to avoid the above limitations if you have Microsoft Store on your computers.